Your Elite Property Pro
A RESOURCE YOU CAN COUNT ON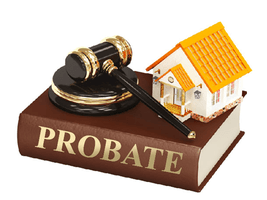 During this trying time for you and/or your family and friends the thought of handling a Probate Estate is sometimes overwhelming, confusing and sometimes even frustrating. While we can assist with the navigation of any real property in the estate we pride ourselves on being a one stop RESOURCE to you.
We are here to help and prayerfully ease some of the heavy weight that comes from this process. Your Elite Property Pro handles many aspects of this process so you don't have to. Whether it's hands on or a call to the right person to handle the concern, we've got you covered.
FREE Probate Tips & Task List

Estate & Auctions

Property Clean Out

Personal Property Disposition

Title Challenges

Minor Repairs and Remodel options

Attorney, CPA Referral

Accurate, FREE No Obligation Market Analysis

Investors For Quick Sale, if necessary
Let us help you breath a little easier. Take a look at the frequently asked questions below along with the courthouse information and some common probate forms for your reference.
When the time is right for you we'd love to hear from you. Feel free to call anytime and put our Five Star Service to work for you.
PROBATE FREQUENTLY ASKED QUESTIONS
Please click the link below to the question that best suits your topic.

What is probate?

Who decides whether the petition will be approved?

How does the probate process work?

Does all property have to go through probate when a person dies?

Who is responsible for handling probate?

Should I plan to avoid probate?

What if someone challenges a will or probate petition?

How do I get a certified copy of the death certificate?

What is the San Diego Probate Courts address & phone number

Do I have to hire an attorney to assist with the probate?

I have a small estate. Does it have to be probated?

What is a probate asset?

What is an executor?

What are the executor's duties?

How can someone see the will of a person who has died?

Who will receive a notice that the probate is being started?

How much does probate cost?

Appraisal of the estate.

Can fees go higher?

Advantages of Probate.

Disadvantages of Probate